Steve Bertucci: Steve is a Director and President of the Great Books Program and has probably moderated more Great Books discussion groups (literally thousands now) than any living human! He speaks at educational conferences throughout the country and in Europe and serves on the boards of nonprofit educational and arts organizations. Steve was one of the pioneers of live-audio online Socratic discussion groups. He lives with his family in the foothills of the Cascade Mountains in Washington State. He works with our students in 3rd grade through high school, and with our adult groups as well.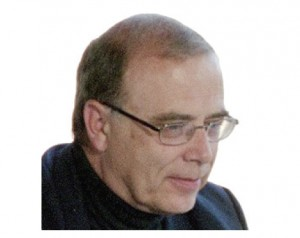 Peter Redpath – Chairman:Dr. Redpath is a Full Professor of Philosophy at St. John's University; has received numerous awards and honors for his work in philosophy; was elected to the Board of Trustees of the Institute for Advanced Philosophical Research in 1988; has made over 100 public program appearances on philosophical topics in the U.S. and Europe; has authored numerous books, monographs, and published articles; and has edited various philosophy books. He was a member of the Board of Editors of Editions Rodopi.
James S. Taylor – Director: A friend and then collegue of the famed trio (Drs. Senior, Quinn and Nelick) at the K.U. Pearson Integrated Humanities Program, Jim has been a teacher of English and American Literature, Western Civilization, and Philosophy of Education (at Hillsdale College in Michigan and at Tulsa University), for over twenty years. Jim recently authored the wonderful book Poetic Knowledge, The Recovery of Education. Jim also is experienced at moderating online Socratic discussion groups.
We're heartbroken to share that on Thursday night, April 16th, Dr. James Taylor passed away.  Dr. Taylor was with us as a moderator for the Great Books Program for many years and was responsible for compiling the hundreds of poems used to introduce the weekly discussions each week.  We are so grateful for his dedication to bringing the Truth, Goodness and Beauty of the great books to his students and we hope you will join us in praying for him and his family.  We look forward to continuing his legacy and approaching each poetry reading with awe and "no sugary sentimentality."  Rest in peace, Dr. T.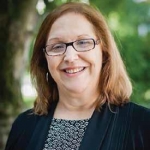 Clare Merkle: Dr. Clare McGrath-Merkle is a philosopher of religion, spirituality scholar and Discalced Secular Carmelite. She is a graduate of St. John's College, Annapolis (M.A.), the Washington Theological Union (M.T.S., with a certificate in Carmelite Studies), and the University of Augsburg, Germany (D.Phil.), with additional doctoral studies at The Catholic University of America School of Theology and Religious Studies (A.B.D., spirituality studies). She has written articles for The New Oxford Review, SimplyCatholic.com, The Journal of Religion and Health, and The Regensburg Forum, among others, as well as a 2018 book entitled Berulle's Spiritual of Priesthood. She has made appearances on EWTN to discuss the dangers of New Age spirituality, and served as EWTN's English-language host for the 2016 beatification of Fr. Marie Eugene, OCD. She resides in Baltimore and is the grateful mother of a daughter and granddaughter.
John R. Coleman – Director: Dr. Coleman studied chemistry and biology at the University of Colorado where he graduated magna cum laude with a bachelor of science degree in 1981. The University of Texas Southwestern Medical School in Dallas was the venue for his undergraduate studies in medicine where he received his degree in 1987. He spent four years with the U.S. Army in Europe including service as a field surgeon during the Persian Gulf War. He returned to the United States where he is currently a board certified emergency medicine physician practicing in Iowa. He and his wife, Myra, have one son, Stephen, age 9. Dr. Coleman is a Director of the Academy.
Elisabeth Carmack: Elisabeth is a Board Certified Naturopathic Doctor (N.D.) through the American Naturopathic Medical Certification & Accreditation Board as well as the American Naturopathic Medical Association. She also earned a Ph.D. in Nutritional Sciences. In June, 2002 she was awarded the Diploma (D.I. Hom.) of the British Institute of Homeopathy, and is a Fellow of the British Institute of Homeopathy. She lives with her husband and six children in Colorado Springs, Colorado. She supervises our curriculum development, grading, transcript and enrollment services.
Curtis Hancock earned his BA and MA at the U. of Oklahoma, and his Ph.D. in philosophy at Loyola U., Chicago. He holds the Joseph M. Freeman Chair of Philosophy at Rockhurst University ; former Chair of the Philosophy Department and Teacher of the Year, he has authored four books on philosophy; twenty-two published philosophical articles and co-authored two novels. Dr. Hancock is a Director of the Angelicum Academy and the Great Books Academy; former President of American Maritain Association and current President of the Gilson Society; former Coordinator of and Lecturer in Rockhurst's Great Books Program, "Return to the Classics," Dr. Hancock specializes in Metaphysics, Philosophy of Religion, Philosophy of Mind, Ethics, Political Philosophy, History of Philosophy, Philosophy of Education, and speaks Spanish, Ancient and Modern Greek, and reads Latin, Italian, French, German, and Polish.
Tami Kozinski: Tami has taught both at the high school and college levels over a medium-length teaching career, beginning in 1993 after she received her Secondary English credential and continuing after she graduated with a Masters of the Great Books from St. John's College in Annapolis, MD, in 1998. She comes from international-educator stock, and so has lived in Afghanistan, Greece, Costa Rica, Russia, Canada and various states in the US. Tami is currently working as an adjunct composition professor, a writing tutor, a home schooling mom, a writer with essays in a few places (one in a book), and an amateur poet and painter.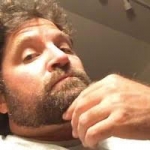 Thaddeus Kozinski is the author of Modernity as Apocalypse: Sacred Nihilism and the Counterfeits of Logos (Angelico Press) and The Political Problem of Religious Pluralism: And Why Philosophers Cannot Solve It (Lexington Books). Dr. Kozinski was academic dean and professor of philosophy and humanities at Wyoming Catholic College. At present, he teaches theology for Marin Catholic High School and Divine Mercy University.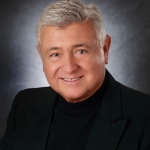 John G. Trapani, Jr. is an emeritus professor of philosophy at Walsh University in North Canton, Ohio (1974 – 2018).  During his 44 years at the university, he served as Chair of the Philosophy Department, of the Philosophy-Theology Division, and of the Humanities Division.  Dr. Trapani was twice named "the Outstanding Educator of the Year," first in 1990 and then again in 1995.  In 1976, he founded Walsh University's Annual Philosophy-Theology Symposium, and he remained its Director until his retirement.  In March of 2018, the name of the Annual Philosophy/Theology Symposium was changed to honor him; it is now known as "The Annual Dr. John Trapani 'Great Ideas' Symposium."
Dr. Trapani served as President of the American
[Jacques] Maritain Association (AMA) in 2000-2001, and then again from 2006-2012.  In the fall of 2012, Dr. Trapani was the inaugural recipient of the AMA's "Anthony O. Simon Distinguished Service Award."  In addition to his over 40 scholarly articles, essays, and book chapters, Dr. Trapani has published two books: he is the editor of the book,
Truth Matters: Essays in Honor of Jacques Maritain
(2004), and the author of the book,
Poetry, Beauty, and Contemplation: The Complete Aesthetics of Jacques Maritain
, published by Catholic University of America Press, 2011.   Email address:
jtrapani@walsh.edu
John also is a professional musician and trumpet player.  In 1977, he founded and, for the past 43 years, he continues to direct, the 17-piece John Trapani Big Band.   Cf. www.johntrapanibigband.com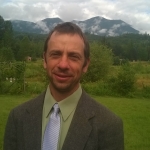 Franco Bertucci is a father of four, a teacher, and a farmer. Between 2005 and 2014 he wrote songs and traveled with his goofy band as a professional musician, performing several hundred shows in nine states. He now mostly stays home to work on a small family farm raising and selling vegetable produce and fruit. During the school year Franco teaches music, chess, and Shakespeare to local homeschoolers for Olympic Peninsula Home Connection in Washington State. He has co-directed seven Shakespeare productions and is working on a book of guitar trios to be published by Mel Bay. He has moderated for the Socratic Discussions Program for about ten years and is looking forward to more.
Our Team of Graders and Editors
Miss Mary from the University of Colorado
Miss Therese from Eastman School of Music
Anna Christine Woiwood from the University of
Northern Colorado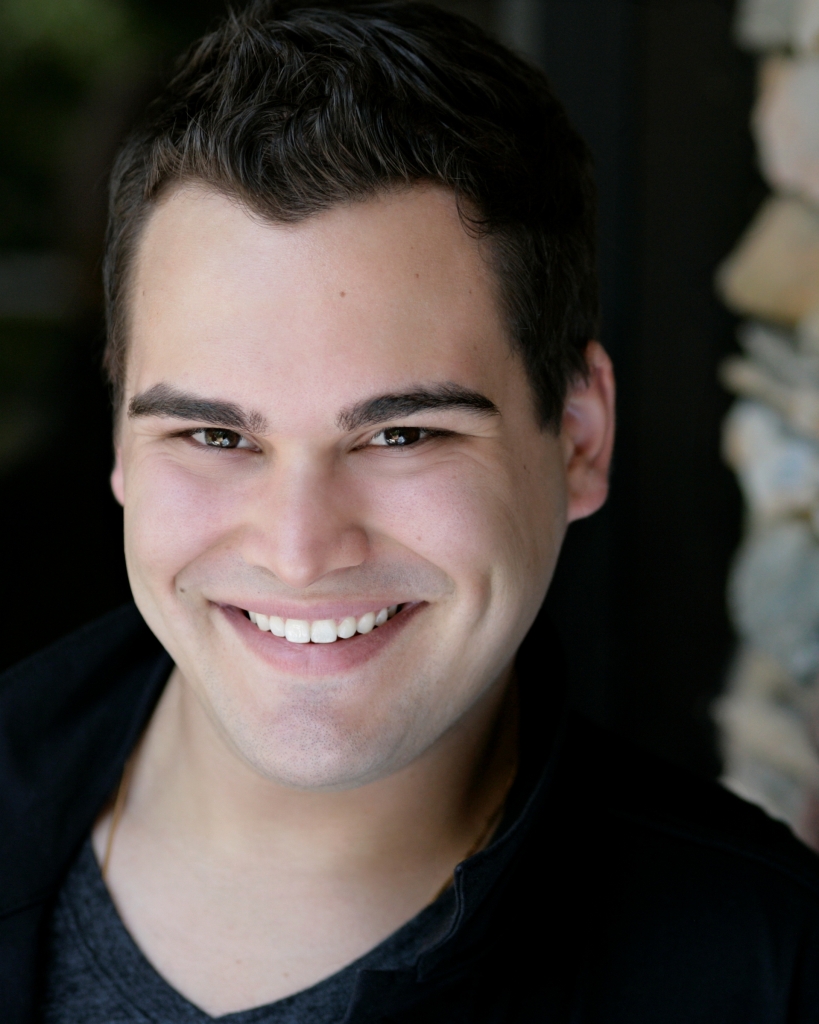 Michael Anderson from the Manhattan School of Music
Our Student Ambassadors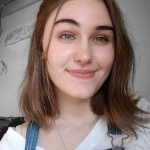 Bren Whitten Hi! My name is Bren. I live on my family organic farm in the Midwest and am a current student of The Great Books program enrolled in the final year: The Moderns Year. I have completed the Ancient Greek Year, the Ancient Roman Year, and the Middle Ages year. I have also had the privilege to assist in classes as a techie. Outside of studying I love to explore the wonders of nature, work as a freelance photographer and writer, play classical guitar, and serve at Bethlehem Farm.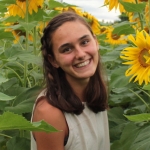 Sarah Whitten lives in the Midwest on her family's organic farm. She is a high school student and has completed two years of The Great Books Program: The Greeks Year and the Romans Year. She is currently participating in the Middle Ages Year. When she is not studying or engaged in a Great Books discussion, you may find her hiking, playing soccer with her siblings, perplexedly scribbling on a chalkboard while doing math (for fun), or curled in a cozy corner with a cup of tea and an old book.    
If you would like to get in touch with us, write us at info@greatbooksacademy.org, "Attn: Bren and Sarah" in the subject line!