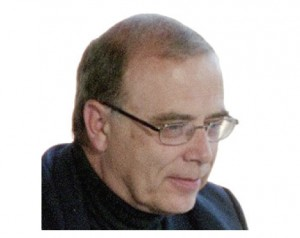 Peter Redpath – Chairman: Dr. Redpath is a Full Professor of Philosophy at St. John's University; has received numerous awards and honors for his work in philosophy; was elected to the Board of Trustees of the Institute for Advanced Philosophical Research in 1988; has made over 100 public program appearances on philosophical topics in the U.S. and Europe; has authored numerous books, monographs, and published articles; and has edited various philosophy books. He was a member of the Board of Editors of Editions Rodopi.

Stephen F. Bertucci, Adler-Aquinas Fellow, Director of Online Classes:
As Director of online Great Books Programs since 2000, Steve has probably moderated more Great Books discussion groups (literally thousands) than anyone living. He speaks at educational conferences throughout the country and in Europe and serves on the boards of several nonprofit educational and arts organizations. Steve was one of the pioneers of live-audio online Socratic discussion groups after attending Mortimer Adler's last Socratic seminars in 2000, and has taught at live Great Books Programs in Seattle. He lives with his family in the foothills of the Cascade Mountains in Washington State, and teaches Great Books worldwide with online students in over 40 countries.


Curtis L. Hancock, Ph.D., Dr. Hancock earned his BA and MA at the U. of Oklahoma, and his Ph.D. in philosophy at Loyola U., Chicago. He holds the Joseph M. Freeman Chair of Philosophy at Rockhurst University ; former Chair of the Philosophy Department and Teacher of the Year, he has authored four books on philosophy; twenty-two published philosophical articles and co-authored two novels. Dr. Hancock is a Director of the Angelicum Academy and the Great Books Academy; former President of American Maritain Association and current President of the Gilson Society; former Coordinator of and Lecturer in Rockhurst's Great Books Program, "Return to the Classics," Dr. Hancock specializes in Metaphysics, Philosophy of Religion, Philosophy of Mind, Ethics, Political Philosophy, History of Philosophy, Philosophy of Education, and speaks Spanish, Ancient and Modern Greek, and reads Latin, Italian, French, German, and Polish.

Tami Kozinski, M.A.: Tami has taught both at the high school and college levels over a medium-length teaching career, beginning in 1993 after she received her Secondary English credential and continuing after she graduated with a Masters of the Great Books from St. John's College in Annapolis, MD, in 1998. She comes from international-educator stock, and so has lived in Afghanistan, Greece, Costa Rica, Russia, Canada and various states in the US. Tami is currently working as an adjunct composition professor, a writing tutor, a home schooling mom, a writer with essays in a few places (one in a book), and an amateur poet and painter.

James S. Taylor, Ph.D.: A friend and then collegue of the famed trio (Drs. Senior, Quinn and Nelick) at the K.U. Pearson Integrated Humanities Program, Jim has been a teacher of English and American Literature, Western Civilization, and Philosophy of Education (at Hillsdale College in Michigan and at Tulsa University), for over twenty years. Jim recently authored the wonderful book Poetic Knowledge, The Recovery of Education. Jim has been moderating classes for the Great Books Program for over a decade.