Arizona ESA Parents & Students
Enroll now with the Angelicum Academy – Classes Begin Sept. 1
Apply for an ESA Account by September 30
Pay with ESA Funds later.

That's it….
Welcome to the Great Books Academy!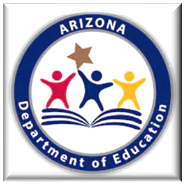 Congratulations to Arizona parents and students! The Arizona Department of Education will provide approximately $7,000 in the 2022-23 school year for educational expenses selected by the parents, including for tuition, books, and programs provided by the Great Books Academy and other educational service providers, if you sign up for an ESA account.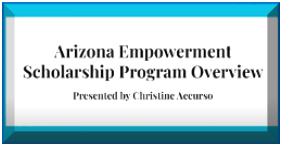 In July Arizona expanded the Empowerment Scholarship Account (ESA) Program to include "all" K-12th grade students in the state (called "universal" students).  However, parents need to act very soon to receive the full funding of this program for the 2022-23 school year. We have prepared the following list of steps for parents to use these $7,000 in ESA funds for educational expenditures with the Great Books Academy.
Step 1:  Enroll in the Great Books Academy now – pay later!  The Great Books Academy will defer tuition payment by Arizona parents until Arizona begins funding student ESA accounts around November 16, 2022.  Parents will be invoiced quarterly and may make quarterly payments to Great Books through the ESA system known as "ClassWallet" as the funds become available. Save your Great Books Academy Enrollment invoice(s) as you will need to upload them later to the ESA website to authorize payment from the ESA account. Click here to: Enroll at GreatBooksAcademy.org  
If for any reason, you are denied an ESA account or ESA funding, you may either withdraw your students from the Angelicum Academy without any financial obligation – you owe nothing in that case – or, you may leave your student in the Angelicum Academy and make arrangements to pay the tuition in full or in payments with your own funds. Any books ordered from the Angelicum Academy in anticipation of ESA funding which is denied, would need to be either by purchased from the Angelicum Academy, or returned to the Angelicum Academy in the case of withdrawal.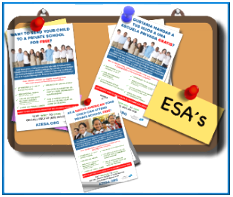 Step 2:  Apply with ESA now at https://www.azed.gov/esa! Parents must apply for an ESA account for each child they wish to receive the ESA funding. If you are applying under the new ESA expansion, you must select the "Universal" category on the application for each student.  https://www.azed.gov/esa/eligibility-requirements.
Note to Homeschoolers—ESA funds can be used for homeschool education, but ESA students do not file homeschool affidavits and are not considered "homeschool" students by Arizona law (See Page 4 of ESA Parent Handbook).
For homeschooling families to use ESA funds, the parent of a qualified student does not file an affidavit of intent to homeschool. This means that the ESA contract serves as the "affidavit" or proof that the student is receiving an education as required by Arizona law.
Homeschooling families that have previously filed a homeschooling affidavit, please contact the county superintendent's office for the County where you filed the affidavit. The County superintendent will give you withdrawal instructions (See Page 4 of ESA Parent Handbook).
ADEConnect Account – Upon clicking to apply, you will be asked first if you have an active AZ Dept. of Education ADEConnect account. If you already have one, login. If not, click to create an ADEConnect account—parents need only to create one account even if they have multiple students.
Application Time Period—ESA accepts applications year-round and the yearly scholarship amount is divided into four, quarterly disbursements.

Q1: July 1 – September 30
Q2: October 1 – December 31
Q3: January 1 – March 31
Q4: April 1 – June 30

Funding is quarterly – Normally, the funding received is based on the quarter that the contract is signed. For example, if you sign a contract at any point from July 1—September 30, you'll receive Q1 funding. If you sign the contract from October 1—December 31, you'll receive Q2 funding, etc.  You will use each Quarter's funding to cover expenses incurred in that quarter.
What about First Quarter 2022? The new ESA law happened so fast that the end of the first quarter (September 30) may occur before an application is approved and a contract is signed. In several phone calls with the ESA hotline and in viewing a detailed video from a parent heavily involved in the ESA, the understanding is that expenses for the first quarter (retroactive to July 1 through September 30), will be reimbursable as the long as a parent has filed an ESA application for their student(s) by September 30—don't wait to the last minute! (See the ESA Frequently Asked Questions on H.B. 2853 for more information).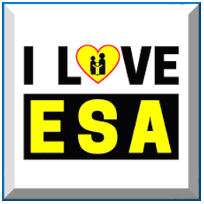 Step 3:  Check on the status of your ESA application.  The AZ Dept. of Education will begin approving new ESA accounts on September 24 when the new law goes into effect and intends to process all applications within 30 days. Parents can check their ESA account application status at: https://esaonline.azed.gov/Status/ApplicationStatus.
Step 4: Withdraw your student from enrollment in any public school, charter school, or public online program. In almost all situations, students on ESA cannot be enrolled in a public school (this includes district, charter and public online programs).  This is a violation of the ESA contract. Additionally, the student must be withdrawn from the public school at the time that the ESA contract is signed. However, you may apply for an ESA account before withdrawal.
This is because if the state were paying for a student's education in a public or charter school at the same time as the student is receiving ESA funds, the state would be distributing the student's education funding twice.

Note: You may be able to pay for certain public-school programs utilizing your student's ESA funds, contact ESA for more details.

If You Need to File a Notice of Withdrawal: Visit the AZED withdrawal page which has informative videos, training and guidance. The Official Notice of Pupil Withdrawal Form has been updated for Fiscal Year 2022 and includes new codes that are being introduced. In addition to the withdrawal form itself, this document also provides additional information on statutes governing the use of withdrawal codes (use W9/S9 for now until a new code is posted), documentation requirements for individual codes, and more.  Click here for the Official Notice of Pupil Withdrawal Form.
Use the Pupil Withdrawal Cheat Sheet to determine the right withdrawal code.
File the Withdrawal form with the public school (district, charter and public online program) that your student currently attends. Ask them to process it right away and check-in to make sure it is done. Once your school processes the form, it will go to the Arizona Department of Education which, we are informed, processes them every weekend.  The time frame for withdrawal could be as little as a week or two.  Do not sign or return your ESA contract until you have confirmed the withdrawal has been processed.
Any questions regarding pupil withdrawals and exit codes can be sent to Achieve@azed.gov or call 602-542-5151. For information on enrollment, membership, and entry codes, please contact School Finance at SchoolFinance@azed.gov. 
Step 5: Sign your ESA contract: Once your application is approved, you will receive an ESA contract whereby parents agree to use the funds for their student's education. Do not sign and return the contract until you have withdrawn your student from public school (this includes district, charter and public online programs) as per Step 4 above. Once you have completed Step 4, if applicable, sign the contract and submit it immediately!  This is done online so should be quick and easy.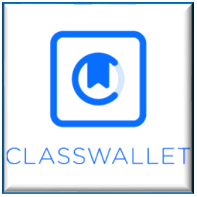 Step 6: Look for a notice and instructions from ESA on ClassWallet:  After ESA receives your signed contract, ESA will setup a ClassWallet account for you to use to make and manage educational expenditures online from your ESA account (account setup can take up to 3 weeks). Once ESA has approved your contract and set up your account, you will receive an email with a link to the ClassWallet website and next steps. Follow those instructions to finalize your ClassWallet account.
Step 7: Upload proof of educational expenses for the first quarter (July 1 through September 30). You will upload proof of expenses to your ClassWallet account. This includes quarterly invoices for Great Books Academy tuition and books for the first ESA quarter. Great Books will invoice your tuition and/or books for each ESA quarter until the Great Books invoice is paid in full. Full payment to the Great Books Academy is due by the end of the academic year—so in order not to pay from personal funds—be sure to meet the ESA quarterly deadlines for submitting expenses.  Be careful not to spend more on educational services for the 2022-23 academic year than $7,000, unless you intend to supplement that total from your own funds. You should upload quarterly Great Books Academy invoices to your ClassWallet account as soon as you receive them.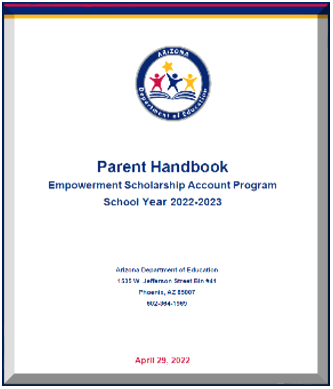 Detailed invoices are required for expenses such as tuition, tutoring and books. Square, PayPal, or Point of Sale receipts alone are not sufficient. Page 8 of the ESA Parent Handbook gives guidance on invoices.
Step 8: Request an ESA Debit Card:  You may wish to request an ESA Debit card once your ClassWallet account is opened. You can use the card conveniently to make payments to the Great Books Academy or others once your ESA account is funded by November 16.  To request a debit card, please contact ClassWallet at help@classwallet.com or 1-877-969-5536.
The Parent Handbook and ESA Parent Guide are excellent resources to review prior to using the ESA card. If you have additional questions, you are welcome to call the ESA Support Line at 602-364-1969.  There is also a list on the ESA website at

ESA Allowable Items

.  If you have specific expense questions, please reach out through the ESA Help Desk at 602-364-1969 (or file on online help ticket request with the

ESA Help Desk

).
Step 9: Pay expenses after the first ESA funding into your ClassWallet on or before November 16.  AZ will fund your ESA account with the first of four quarterly payment of about $1,750. They should total to about $7,000 for the 2022-23 school year. Pay your Great Books invoice for the first quarter and any other educational expenses.
Each student's ESA account and the funds in that account are specific to that student. Using ESA funds for other students (in, or not in the program) is a violation of the Empowerment Scholarship Account contract and can result in account termination.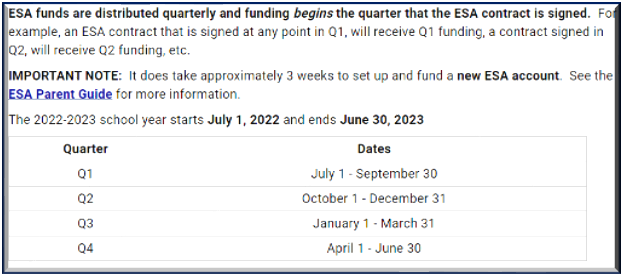 Step 10: Monitor and follow ESA deadlines for uploading expenses, Pay Invoices.  Expenses are only paid for the quarter in which they were incurred (e.g., expenses incurred in the 2nd quarter must be submitted by the deadline for 2nd quarter)—ESA has a deadline each quarter by which expenses must be uploaded.
You will be reminded via ClassWallet of upcoming deadlines when expenses for that quarter must be uploaded. Upload your Great Books Academy invoices to ClassWallet before the quarterly deadline and pay them once your ClassWallet is funded for that quarter.
Unused funds from prior quarters roll over and can be used up to 4 years after high school graduation (including college expenses).
IMPORTANT ESA DATES
July 1, 2022:

ESA eligibility for "universal students" (e.g., all students not in public or charter schools) begins – expenses incurred from this date through September 30, 2022, will be repaid retroactively on or about November 16, 2022, if parents have applied, opened a ClassWallet account, signed an ESA contract, and uploaded receipts to their ClassWallet account.
Each student is eligible to receive approximately $7,000in state funding to be applied to education expenses for 2022-2023
Funds rollover to the next quarter and year if not used
Any funds remaining after graduation from high school can be used for an additional 4 years to cover cost of college

August 17—September 30, 2022:

Enroll now with Great Books Academy! Parents wishing to use ESA funds for Great Books Academy live courses and books should enroll now with the Great Books Academy and indicate on the enrollment form they intend to pay with ESA funds. Payment is deferred until ESA funds are deposited in your ESA account.
Apply for ESA before September 30 for your children to be funded under ESA as "universal students". ESA will begin approving applications on September 24 when the new law takes effect. Approval may take up to 30 days.
Applications start processing on September 24 Applications submitted will be placed in a queue for processing when the law takes effect on September 24.

September 24, 2022:
September 30, 2022: This is the last day to apply for the ESA to be eligible to get reimbursed for expenses incurred from July 1 to September 30.
Late September/October:

Parents will receive ESA contracts from the AZ Department of Education.
Parents need to sign and return the contracts to obtain funding (but only after withdrawing from any public school as explained in Step 4 above).
Once the Department receives the signed contract they will open and fund the parent's ESA ClassWallet account
October 24, 2022:

Last day for Arizona Department of Education to act on ESA applications and to send out ESA contracts to parents.
Parents need to sign and return the ESA contract but must first withdraw any of their students enrolled in a public school (this includes district, charter and public online programs) – see Step 4 above.

November 16, 2022:

ESA will deposit ESA funds account for first quarter (approximately $1,750)
First quarterly payment to Great Books Academy due when ESA funds appear in ESA account
Parents may make quarterly payments to Great Books in one of 3 ways:

If Great Books is listed in ClassWallet by then, parents can send payment to Great Books Academy directly via ClassWallet.
Parents can also request an ESA debit card and pay Great Books via their ESA Debit Card
Parents can also pay Great Books directly from their own funds and upload their Great Books receipt to ClassWallet for reimbursement from their ESA account.

Parents should pay Great Books Academy's first quarter invoice on or about November 16, 2022, when ESA funds their account (expenses incurred from July 1 through September 30).
Parents should upload subsequent Great Books quarterly invoices to ClassWallet by the deadline for that quarter and pay them when the ESA funds their account for their quarter.
Helpful Informational Links